LOCATION制作環境・施設紹介
Facilities
Asahi AIR is located at 7min walk from JR shinano-omachi station.6 bungalow type housings are lined up and it is renovated from teachers house. House 1-4 are residencial buildings, house 5 is for production and house 6 is the entrance part of Asahi AIR to create the exchange between locality and Art.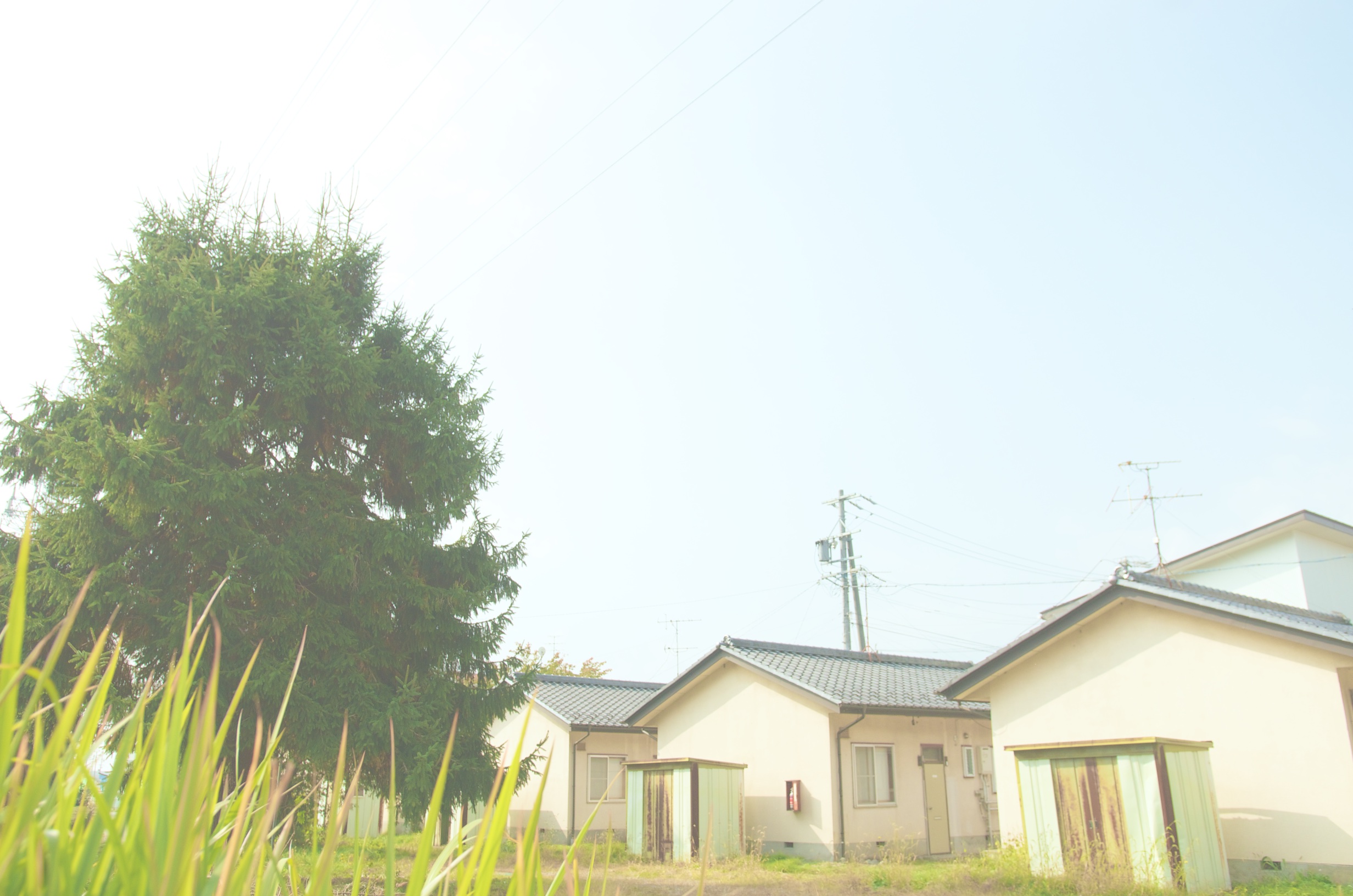 House 1 to 4 are residential buildings. there is two 11 square meter rooms, one 5.5 square meter room, kitchen and toilet in one house.
There is two types of room, which are A type = Futon mattress and B type = bedroom. Minimum daily necessities are equipped including WIFI connections.*please bring your own PC if you need.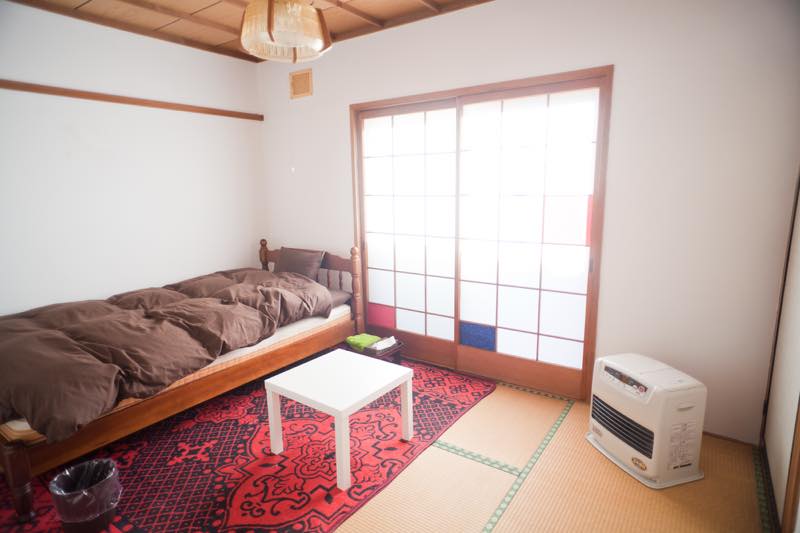 Production environment - Making
House 5 is Production building and sharing 30 square meters room.
We are preparing the production environment. 1800X900 desk space will be provided for each Artist and these is basic wood craft tools. moreover, there is 300 square meters open space outside of the building which is able to use as production space.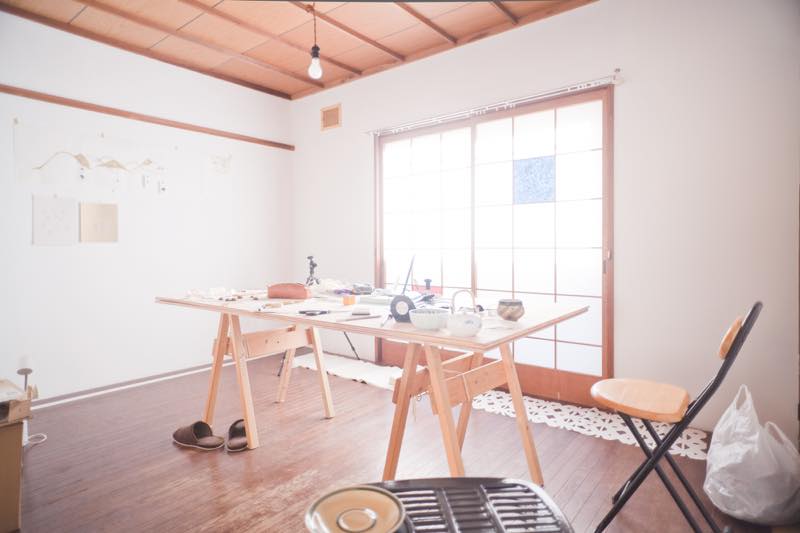 Communication environment - Lounge and Achive
House 6 is the common lounge for exchanging the Artist and local residence. also kitchen equipment is prepared.
Omachi Archive and Art Achive
We are preparing the communication environment. there will be Local achive of books, newspapers, and Events as Omachi Achieve and also Art archive for local residence for feeling close to creativity. moreover, we will organise workshop and art project for local residence to interest art and creative activities.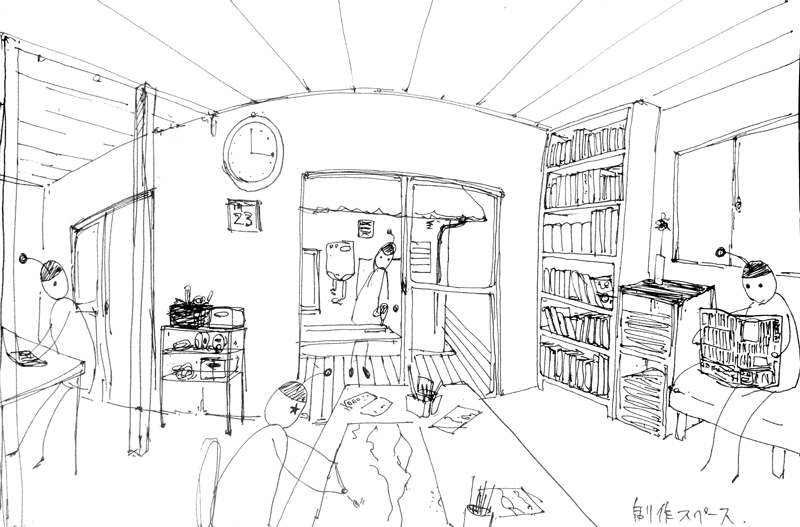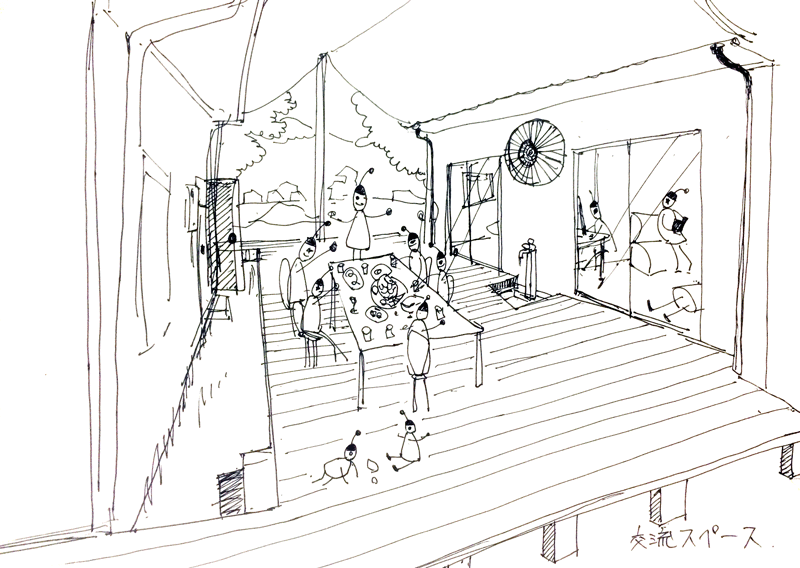 Exhibition environment - City center and nature
There is no exhibition space in Asahi AIR, therefore, Artist need to explore and discuss with committee how to represent their artworks. The opportunities could be in the galleries, empty house, street, or in the nature.
Gallery
Asagura
Omachi renopro
Issi Art space
Art festival
Shinano-omachi food art corridor
Shinano primitive art festival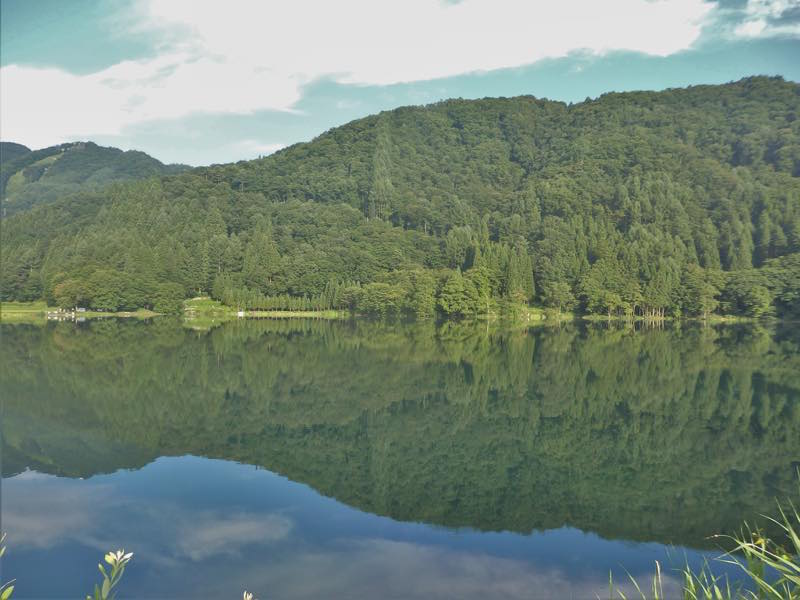 Repair workshop(Japanese only)
SHINANO OMACHI信濃大町について
Ōmachi (大町市 Ōmachi-shi?) is a city located in Nagano Prefecture, Japan. As of 2014, the city has an estimated population of 29,397 and a population density of 52 persons per km². The total area is 564.99 km². The city was founded on July 1, 1954. Ōmachi City is located north of Matsumoto City, also located in Nagano Prefecture.The National Treasure Nishina Shinmei Shrine is located in Ōmachi.
Vast Northern Japanese Alps of above sea level 3000m ranges to the west of the city. Mountains 1000m near range to the east part.The Takase River runs through the Matsumoto basin placed between the mountain to the north south.Three lakes that are called Nishina three lakes range to the south north in the northern part of the city. Then, it is thought that the Itoigawa-Shizuoka Tectonic Line (ISTL) active fault system is running. It is the only city in the Daihoku District , and the urban function of the politics and economics has accumulated.